5. Introduction - Order of Eden Franciscans Lifestyle and Structure
This book is an introduction to the Order of Eden Franciscans. It explains the various aspects and uniqueness of this secular (lay, domestic) community. The Order of Eden Franciscans (OEF) are modeled in large part after the Secular Franciscan Order (SFO) and partly come from this lineage since some were professed in the SFO. The Order of Eden is a new spiritual community of secular, domestic or lay Franciscans, integrating the best scientific and scholarly approaches in Franciscan and Carmelite traditions. 
Fr. Bill McCarthy is from the Missionaries of the Holy Apostles which came from the Order of Friars Minor (OFM) and Jim Tibbetts is from the SFO, so they bring the best of both Franciscan orientations. This group started out as a charismatic prayer group in 2017 and developed into a charismatic Franciscan covenant community in 2018 and formed the Order of Eden Franciscans in February 2019, with twelve members, who are growing and having fun. In February 2020 most of them professed final vows into this OEF covenant community.
The Virgin Mary belongs to an "Order of Eden" a model for us all. The definition for this comes from the Journal article: Our Lady of Eden, 1974, Marian Studies, Marian Library, Dayton University, Ohio. The Order of Eden is about the line of succession and linage from Adam and Eve to Mary's Jewish parents and her uniqueness as the New Eve, and as the Daughter of Zion (Zephaniah 3.14-17) because she qualifies as a personification of the elect people, the "kosher woman." It is the Virgin Mary who is the first member of the Order of Eden. It is through this first Order that all the other religious orders came out of spiritually. She is the Model par excellence, Advocate, Cum-redemptrix and Immaculate (purified) One. She her list of Titles in, Order of Eden Franciscans Biblical Titles of Mary Mother of Jesus
Rule of Life.
Three of the greatest miracle-working saints in Italy are St. Francis of Assisi, St. Francis of Paola and St. Padre Pio. These three were all Franciscan in Spirit. St. Padre Pio was an OFM Cap. and St. Francis of Paola started out entering the Franciscan order as a youth for a year, but left and became a hermit, later formed a religious order of Franciscan Hermit Brothers but renamed it the Minims, modeled after St. Francis of Assisi. In a way we're following St. Francis of Paola's development and have his Rule for the seculars along with the Franciscan rule for seculars in together. These plus Saint Clare of Assisi are the primary Saints of this order of penance (purification).
Along with these is the Carmelite emphasis (St. Therese of Lisieux, St. Teresa of Avila and St. John of the Cross) which is very similar to the Franciscans. Along with these enclosure monastics we emphasize St. Benedict (Benedicts order) and St. Bruno (Carthusian order), and St. Theophan the Recluse (Russian Orthodox hermit, the Jesus Prayer) and their approach. This Carmelite emphasis fills out the lacking of mysticism emphasis and teachings needed in the Franciscan movement. This grouping of Franciscans and Carmelite forms the basic mix of spirituality for the domestic OEF. The St. Benedict, St. Bruno and St. Theophan approach emphasis fills out the monastic/hermetical emphasis.
This book; Order of Eden Franciscan's Lifestyle and Structure, is a foundational document going along with the other documents for the Order of Eden Franciscans, as mentioned at the end of the book. This book is for the OEF which helps clarify the Rule and Constitution and Norms.
This book is part of the OEF "Rule-Set" documentation:
1. Order of Eden Franciscans Biblical Rule of Life
2. Order of Eden Franciscans Biblical Titles of
Mary Mother of Jesus Rule of Life
3. Order of Eden Franciscans Lifestyle and Structure
4. Order of Eden Franciscans Constitutions and Norms
5. OEF Catholic … Simplified, 16-part series.
See the Appendix, section 3. Order of Eden Franciscans for a more detailed explanation of the OEF.
Three key scripture verse is foundation here;
"In My Father's House there are many mansions." John 14:2
There are different ministry and community, religious orientations in spirituality, as we blend them together here.
Jesus said to us; "I came so that you might have life
and have it more abundantly." John 10:10
"Beloved I hope you; are in good health – may you thrive in all other ways as you do in the spirit." John 2:3
Having abundant life, being healthy and healed and thriving in the Spirit are the goal and context here!
Praise God from whom all blessings flow!
May God bless you with health and healing.
Thank you for your interest and God bless.
In Jesus and Mary,
James C. Tibbetts
James C. Tibbetts, OEF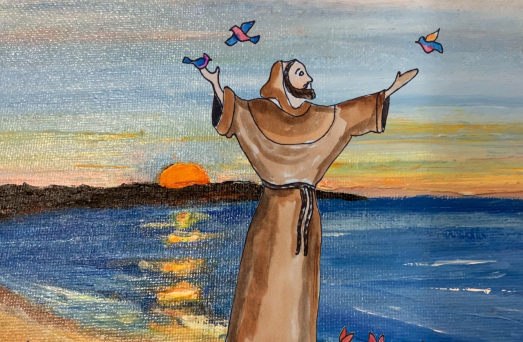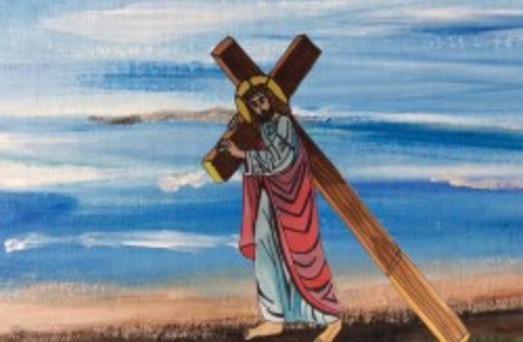 Total Page Visits: 1593 - Today Page Visits: 1